Features
Power all the way to the top: our running socks support your calves with targeted compression, in particular when paths are steeper and the terrain is more challenging. Thanks to targeted compression zones, your muscles get a critical boost when they need it.
The Run Ultralight Compression Socks are our running socks for top performance. These super lightweight socks ensure ideal ventilation, they fit your feet like a second skin and provide great comfort even when it's hot.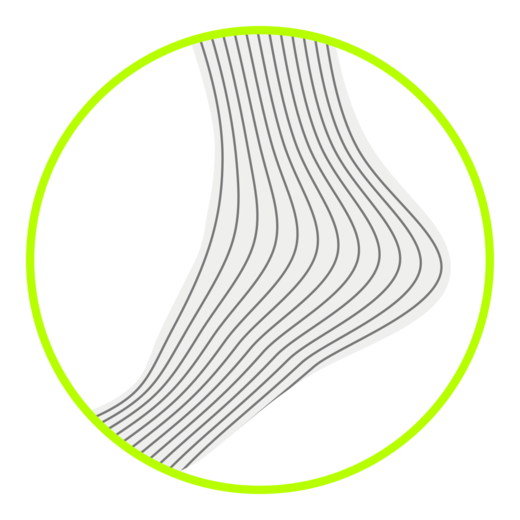 Ultralight Knit
High-tech microfibre with a wide-meshed and open knitted fabric for reduced weight and breathability with optimum performance. Hardly noticeable yet highly effective.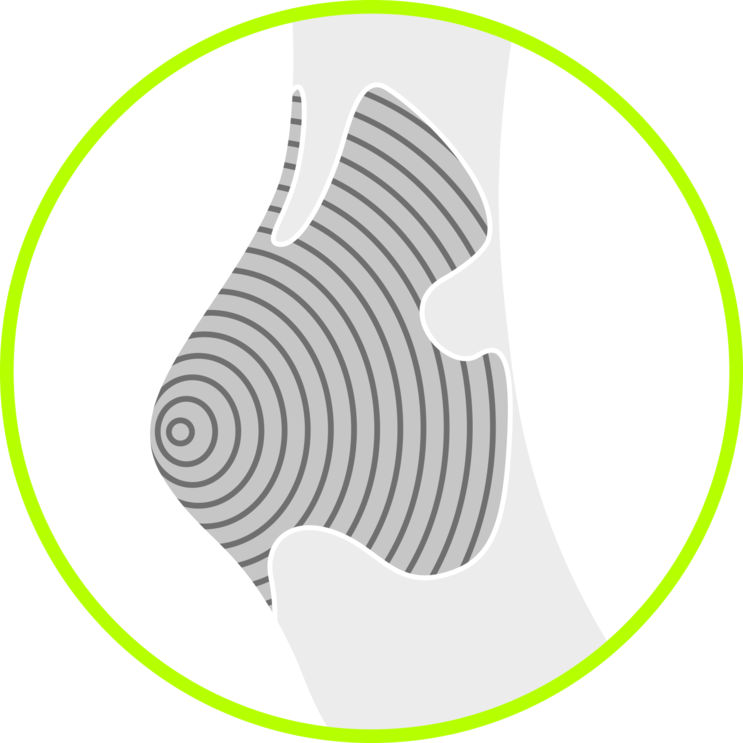 Heel Protection
Anatomical protection zone to protect the heel as the foot touches the ground, reduce the pressure load while running, and effectively prevent excessive strain on the heel.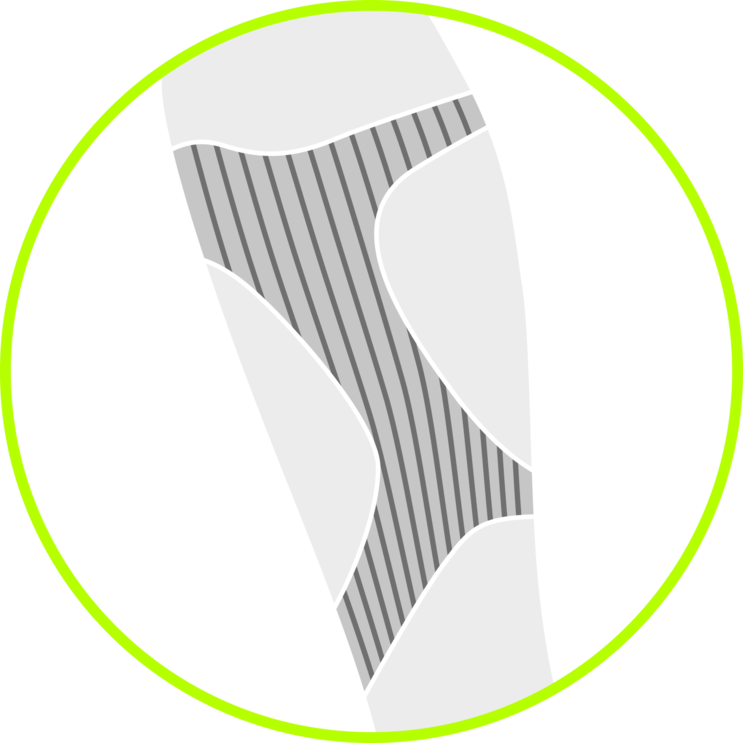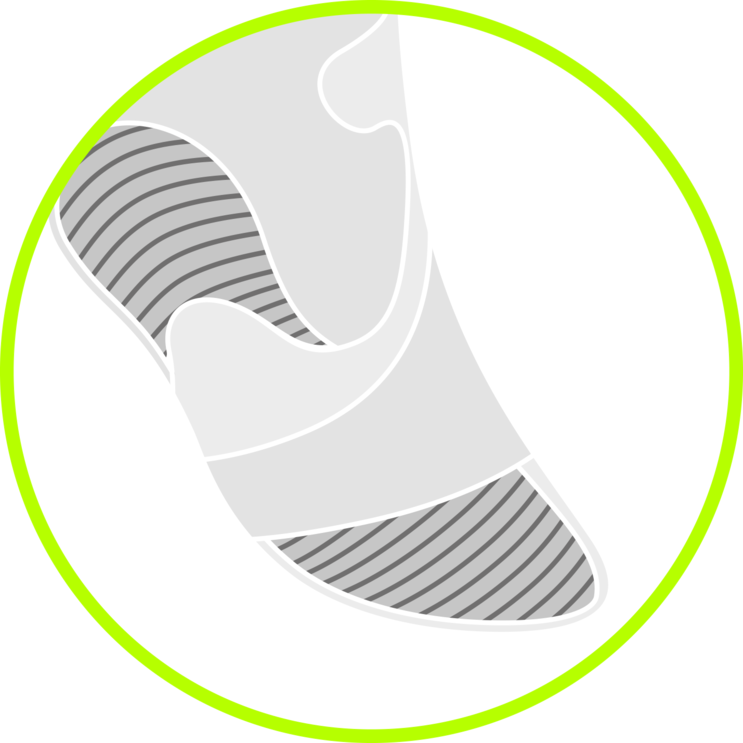 Targeted Compression Zones & Relief Sole
The functional zones increase the performance of the calf muscles through muscle specific compression, reduce irritating muscle vibrations, and keep your muscles in their optimal performance zone for longer. Specially structured sole area to reduce the pressure load on the soles of your feet while running and help you cope with more strain over a longer period of time without limiting the foot's freedom of movement.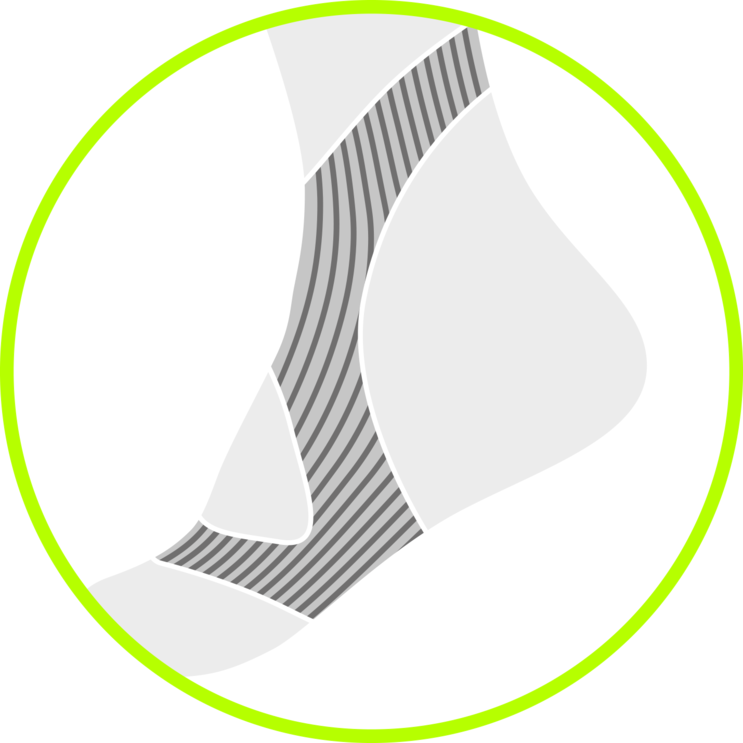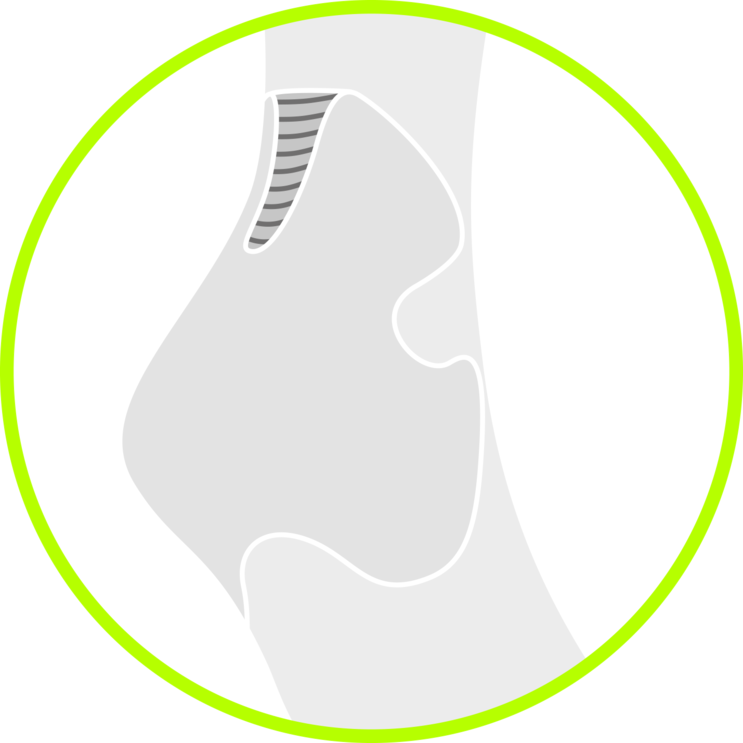 Infinity Zone & Achilles Tendon Comfort
Specially formed functional area for stabilising the arch of the foot and the ankle. Also supports the arch of the foot and effectively prevents excessive strain. Innovative comfort groove relieves the sensitive area around your Achilles tendon and effectively reduces irritation on longer runs.
Material composition: 84% Polyamide, 16% Elastane
How to achieve the perfect fit
Measure the circumference of your calf at the thickest point.
Use your shoe size to determine the size of the socks.
Easy Returns
Concerned that your item might not fit properly? Our aim is to ensure you are happy with your Bauerfeind purchase. All Bauerfeind items come with a 30 day return & exchange policy*. Ensuring you of the perfect fit.

Items must be in original condition, with original undamaged packaging and not have been used apart for testing for correct sizing.

*Sale and bundle deals may be subject to return fees, see T&Cs for full details.
Shipping
Your order will be processed quickly. All orders are shipped securely across Australia . We offer the following delivery options.

Australia

• Orders $100 and over - FREE Standard Shipping: 3-5 business days

• Orders under $100 - $9 Standard Shipping: 3-5 business days

• $19.95 Express Shipping: 1-3 business days (usually overnight delivery in metro areas)

Express orders that are received before 2:00pm, Monday to Friday, are processed and dispatched on the same day.


Light, lighter, ultralight! The Run Ultralight Compression Socks' targeted compression ensures your muscles staying fit for longer - with more energy reserves available. You will hardly notice them because of their lightweight and breathable design.

Targeted compression for your calf muscles
Extra thin design and maximum breathability
Stability for the ankle and foot arch
Anatomically padded - right and left specific
Frequently Asked Questions
What is the difference between the GenuTrain and the GenuTrain P3?
The GenuTrain P3 covers more of the knee, including the lower quads and hamstring. Using a higher grade compression with extensive gel support and a medial strap, it's designed to give a much higher level of patellar support than the standard GenuTrain.
Can I wear this during sport?
The GenuTrain P3 is perfect for wear at any level of sport, and is worn by international athletes on the playing field the world over.
How does the patella tracking work?
The Patella tracking in the P3 works by combining a specialised gel support with an inbuilt adjustable medial strap. This works to prevent the kneecap migrating away from the centre of the joint while still allowing for regular movement.
What injuries/conditions does the P3 treat?
The P3 is great for patella tendinitis, kneecap fractures, IT Band problems, patella dislocation and tracking, lower quad knee issues and more!
What is this item's TGA certification number?
You might also like
Shop All
Slide for More